Modern Square Styled Rug
These colorful cowhide rugs are the hottest trend in interior design. Painted modern colors give a stunning look to the living room, dining room or other part of your home. Trust them and they will work wonders even in your professional workplaces and offices.
Entire cowhides as rugs. Wonderful and unique, each with its own beauty and personality. A fantastic and inexpensive idea to complement the interior decoration of your spaces, modern or rural, as they can fit everywhere in houses, bars, restaurants, hotels etc.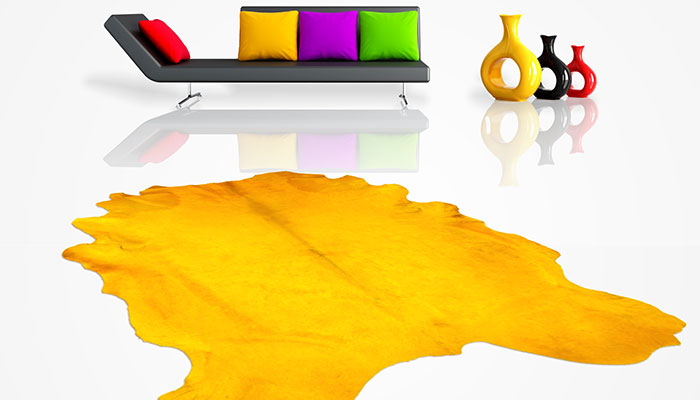 ---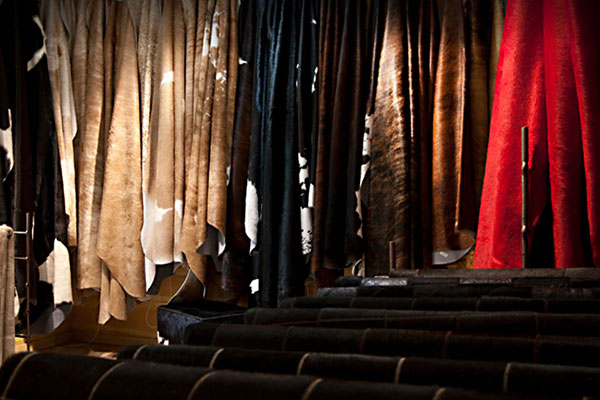 About our skins
Cowhide is a natural product. Each hide has unique marks, shades, shape and size. Nature does not repeat itself.
We select our leathers one by one based on their superior quality, their natural shine, softness and durability. We buy only from the best leather processing factories in the world.
Notes: The images are from our sample catalogue. Each cowhide is unique. Call us if you would like us to send you photos from the stock we currently have.
This is a rare case in the trade: we will not send you the product you see, but we will search very hard to find a leather that is as close as possible to it. Don't feel like we fooled you, be proud that you have something truly unique and unrepeatable!
---
Features
| | |
| --- | --- |
| Style | Painted modern |
| Plan | Splash |
| Color | Bordeaux / Orange / Black |
| Material | Cowhide |
| Rear part material | None (suede) |
| Dimensions | 240 x 220 cm. |
| Area | about 5,5 m2 |
| Weight | about 6 kg |
---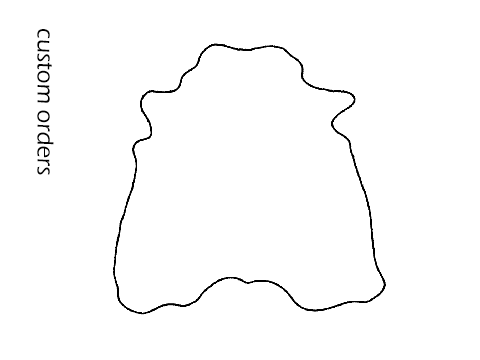 Custom orders
If you didn't find EXACTLY what you wanted, give us a call. All FUR HOME products are handmade, made by skilled furriers. We can modify all the basic characteristics of the leather to bring it to your specifications.
Want a different size or colour? We will be happy to supply you with the cowhide rug you are dreaming of. Just give us a call!
Frequently Asked Questions